Overview
The Karibu Centre focuses on three key projects to help empower the current and future generations of Kenya: early education, community programs, and social enterprise.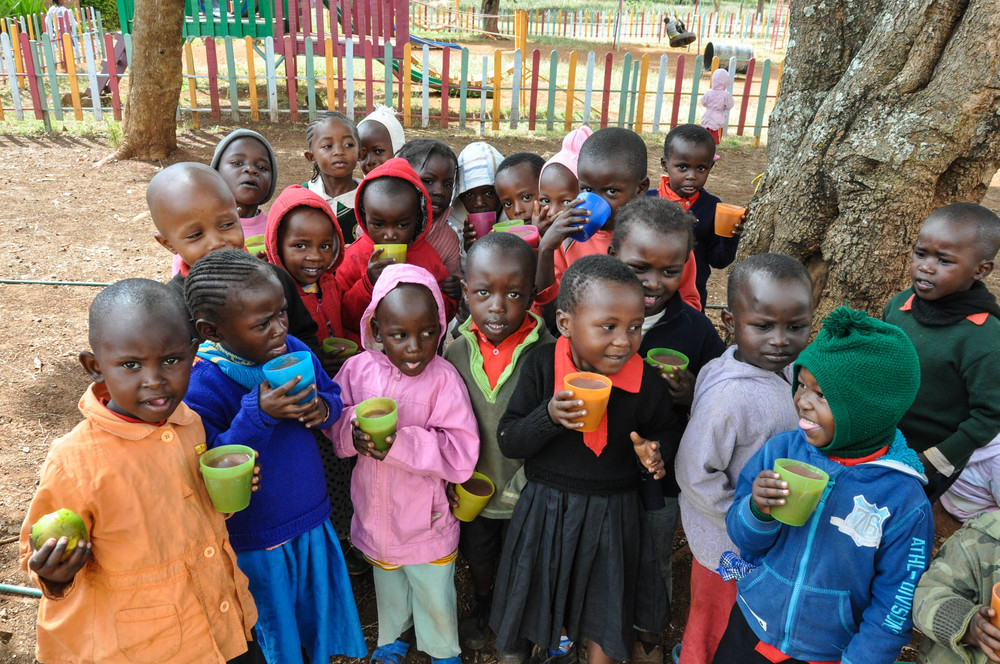 Education
Statistics show 42% of Kenya's population is under the age of 15, and many of these children are not in school. We are addressing this education gap with the following three programs in order to empower the next generation of Kenyans to thrive.
Daycare (1-3 years)
We build a strong, early foundation for these littlest of learners, encouraging healthy brain development, communication and bonding through reciprocal play. We also provide a safe place for single mothers to leave their children whilst they seek employment.
Preschool (3-7 years)
We provide two hot meals and a quality education for 100 local children. This multi-sensory program involves music, tech, arts, play, animal-therapy, gardening, and yoga. These children would otherwise be unexposed to educational stimulation until they enter public school at the age of seven and even then are at risk of being turned away. Our children have a 100% acceptance rate to primary school, and research shows children from our program significantly outperform their peers.
STEAM & Coding Club (7-15 years)
We partner with the local schools to provide 300 youth with interactive after-school activities involving Science, Technology, Engineering, Arts and Math. Inside our new tech center, we foster an environment where youth learn to think critically and creatively, preparing for a better future. Youth interact with computers, robotics, interactive technology, and coding on a daily basis.
Community
Strong families create strong communities and healthy households raise healthy children. At the Karibu Centre we believe in building up the family unit holistically and therefore we provide important services to the parents of our kids:
Home Visits - Social workers personally visit the homes of our families each term to strengthen friendships and offer guidance on home life and provide advice on life challenges.

Discussion Cafe & Business Forum - We act as a hub for parents to meet weekly for self-lead discussions on family life, small business ideas, and financial saving plans in a safe and open environment.

Vocational Training Workshops - We provide weekly technical training workshops hosted by community leaders on topics that help our parents develop relevant skills

Community Employment - We prioritize Centre jobs for our parents, providing much needed income for their families and giving them a stake in this community project.

Our vision is to be an oasis of love, empowerment and sustainability to better the lives of the people in our community, by providing an environment for families to work and learn side by side with their children.
Social Enterprise
Social enterprise is key to creating a self-sufficient community center that does not rely solely on donations for funding. Through the production and sales of aloe vera skin care products from our home-grown brand Organic Savanna, we have developed a source of income that sustainably funds our programs.
Organic Savanna
Local mothers cultivate and harvest indigenous Aloe Vera plants, providing employment to support their families. The aloe is then used to produce all-natural Organic Savanna skin care products. 100% of profits from the sale of Organic Savanna products are funding our classrooms and educational projects in Kenya.